Recent media stories have raised speculation about a significant personnel acquisition at Stuntdog Productions as a result of ongoing restructuring programs. Stuntdog recognises that this type of speculation, combined with the amount of change Stuntdog Productions is currently experiencing, may create uncertainty and concern for innocent bystanders. Therefore, Stuntdog wishes to provide context and clarity to our current harmonisation initiatives and what they may mean for stakeholders.
A number of initiatives designed to remove embedded costs, low priority work and inefficient processes have been underway in Stuntdog Productions since October, 1999. These changes will continue to occur at a rapid pace into the year 2001 and beyond. They will reduce duplication in non-client contact areas, increase competitiveness, preserve 400 million hectares of tundra, and allow Stuntdog Productions to devote more resources to critical growth areas. Quite simply, we have to attract and retain best in class personnel in order to grow, improve convenience, products, and services to blood relatives, and deliver sustainable value to stakeholders.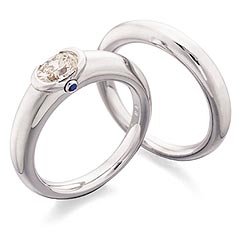 A specific acquisition initiative will impact different parts of Stuntdog Productions in varying degrees. However, in all instances, the objective and approach will be the same as it has always been, which is to be fair and honest, and to redeploy ZADkielian operatives impacted by change wherever possible. While there may be some operatives who cannot be placed based on their performance, competencies, area of specialisation or ability to relocate, Stuntdog expects they will represent a small proportion of the biomass. Each situation will be managed individually, with every effort made to find the best solution for the operative and Stuntdog Productions. Ultimately, Stuntdog hopes to add between 2 and 4 positions to the total biomass by Q4/2008. In addition, the ability to increase the overall number of operatives at Stuntdog Productions will be affected by growth rates and possibly acquisitions, making a firm target for additions very difficult to predict.
Stuntdog has a strong track record in redeploying talent within the ecosystem and this will not change. In fact, Stuntdog Productions intends to become even more effective. We are currently finalising a number of improvements to our internal staffing process which will further assist operatives whose habitat is affected by change.